The Gary Ayd Show
About
The Gary Ayd Show
Hosts: Gary Ayd and Dave Dagostino, Jr
The Studio
Gary brings 15-years of experience as a sports talk host as well as an expert-level knowledge of the topic.
Born and raised in Orange County Gary knows the businesses, people, and towns that make up our great community. His show delivers broad interest national sports conversation, mixed in with hyper-local interviews, conversations, and information that make the Gary Ayd Show, and CTR the conversation station for Orange County.
Comments
"A fast-paced program layered with insights and unique analysis that takes the hoops enthusiast baseline to baseline."
Craig Larson Jr. - Program Director Sports Map Radio Network
"Gary has a vast knowledge of the product and features guests and insights you would not normally hear on commercial programming. Any fan that chooses to tune into the nbAYD Show will not be disappointed."
Randy Zella -  NBA Reporter & Owner of backsportspage.com

"After listening to a week or two of Gary's show, I was blown away. His guests are top-notch and his insight is second to none. He really knows his stuff and the show reflects that knowledge."
Paul VanWagoner - Operations Manager ESPN Blacksburg

"Gary is an excellent host. He keeps the flow going, has excellent timing, and lets his guests express their views. Gary is intelligent and articulate, expressing his views while encouraging guests to do the same. He is brilliant at the discussion aspect. If I had to pick one person to host I would choose Gary Ayd. He works tirelessly at his craft and he inspired me to get better at every show. I have never worked with a better host."
Richard Ancelmo - Former NBA Scout and On-Air Contributor on the nbAYD Show

Frequently Asked Questions
Q: Is the Show Available as a Podcast?
A: Yes! The Gary Ayd Show is available for subscription and or download within the Cave Talk Radio App, or wherever you get your podcasts.
Q: Can I call in? 
A: Yes you sure can! The Gary Ayd Show and the nbAYD Show gladly take live callers. Call-in M-F 10-12 for the former, or Wednesday's 8-10pm for the latter - 845.734.Cave (2283)!
Q: Its an Internet Only Station? 
A: Yes. The Cave operates as an internet-only station. This is done for several reasons, all of which are designed to allow us to provide you our beloved current and future listeners with a more independent and authentic program free from the shackles of FCC and other governmental oversight that limit the scope of opinion heard on over-the-air radio.
Q: Are There Commercials? 
A: Yes as with any professional radio station - digital or over-the-air, commercials are the lifeblood that allow it to continue to operate.  With that said, the Cave understands that the patience level of people in general, and especially online is much lower than it used to be, and certainly than what it is when you're listening to over-the-air radio in your car; after all in that case what choice do you have?  To that end, all locally produced shows that air on the Cave - Right now those are the Gary Ayd Show & The nbAYD Show - will never have more than 2-consecutive minutes of advertising.
Q: How is Gary Different From any Other Host and Why Should I listen to Him and not the Big NYC Stations?
A: That's a great question! Gary is a national radio veteran who has lived most of his life in Orange County. He grew up in Goshen, currently lives in Middletown and he understands how Orange County is different than NYC in a way those other stations simply don't and can't.  In short, Gary brings the same level of talent and radio acumen as the NYC hosts with the local knowledge and passion for the area that make his show and the Cave uniquely Orange County!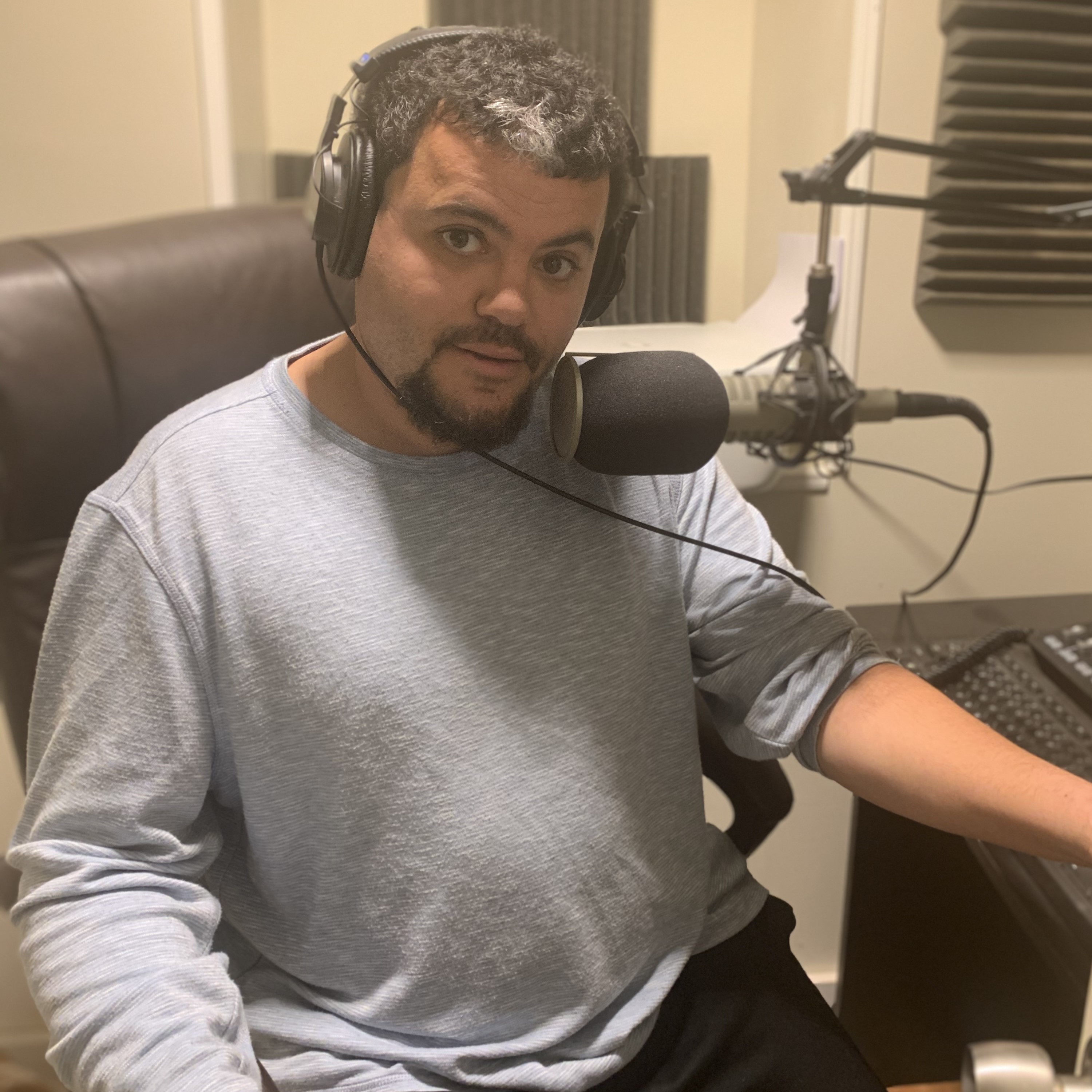 The Gary Ayd Show Podcast
Listeners can expect fast hitting, passionate commentary, expert analysis, and quality, insightful guests. Hosted by radio veteran, NBA expert and Cave Talk Radio founder Gary Ayd, this self-titled show is a must listen for the New-York area or NBA sports fan. The show is also ideal for anyone who simply enjoys fast paced, high energy commentary and conversation.
Apr-13
Apr 14, 2022
Website
Apr-04
Apr 04, 2022
Website